Sep 19, 2022 / by Katrin Douverne / In Allgemein / Leave a comment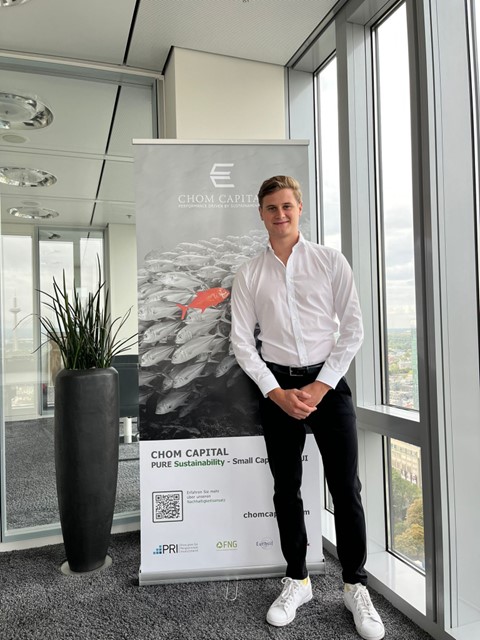 We are involved on a voluntary basis with SC Frankfurt 1880 in the area of hockey on a management partner level. Now, we have the great honor to welcome Johannes Gans, one of the best talents of the Hockey-Bundesliga, as a working student with us.
After his Bachelor in Business Administration at the University of Mannheim, Johannes started his Master in Management at the Frankfurt School of Finance and Management in September. Despite his sports career, he has relevant experience in industry and consulting. In the interviews, the attacking midfielder stood out for his very convincing analytical skills and problem-oriented thinking. In his role as an athlete, speed and technique are key – qualities that are also extremely important in our highly dynamic work environment.
Together, we at CHOM CAPITAL are passionate about combining financial performance with social and environmental value through investments in sustainable business models.
We are looking forward to having you on board and to your contribution to achieve "Performance Driven By Sustainamentals®" in various projects for our clients.