CHOM CAPITAL PURE Sustainability – Small Cap Europe UI
Investment approach

The CHOM PURE investment concept focuses on listed European small caps. Unhampered by country or sector affiliation, our portfolio managers seek out candidates with clearly defined business models and very "pure" value drivers. Oddly enough, analysts and investors tend to devote far less attention to small caps than to big corporations.
It is this very "neglected firm effect" that opens up attractive investment opportunities for fundamentally driven investors.
This asset class offers an attractive risk-return profile over the longer term and has historically been able to deliver superior returns.
Investment strategy

In order to single out first-rate companies that qualify for the portfolio, our managers seek out fundamental and sustainable value drivers such as steady business sector growth, changing trends in business models, mispricing, or restructuring efforts. The next step is to analyse and filter these ideas more closely with the help of valuation techniques that use an income-based approach (DCF models, multiple valuation, peer group analyses) or intrinsic value methods (analysis of balance sheet quality). An analysis of how well companies have integrated the individual ESG criteria into their business models is also a decisive factor for the fund's investment strategy.
Through our regular management talks, we can give valuable impulses especially to small and mid-cap companies that are often still in the process of implementing their ESG capabilities. Over time, this can help the company build up a more sustainable position and generate added value.
After an in-depth evaluation of the business model and further talks with senior executives, a limited number of top-quality equities are singled out for the PURE portfolio. Each asset selected is given an appropriate weighting to ensure that it has a significant impact on portfolio performance.

More Information about PURE

CHOM CAPITAL PURE Sustainability – Small Cap Europe UI
Institutional Share Class

WKN: A2JF7P
ISIN: DE000A2JF7P0
Bloomberg: CHOMPUR
CHOM CAPITAL PURE Sustainability – Small Cap Europe UI
Retail Share Class

WKN: A2PB6K
ISIN: DE000A2PB6K9
Bloomberg: CHOMSCR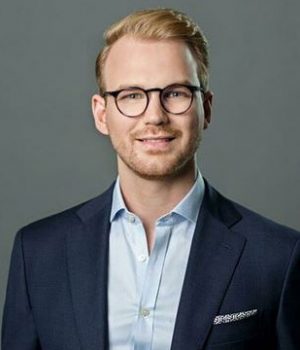 Are you interested in European Small Caps?

Do you require further information on our funds CHOM CAPITAL PURE SMALL CAP EUROPE UI?

We are looking forward to hearing from you